Our Purpose: To Make World-Class Tires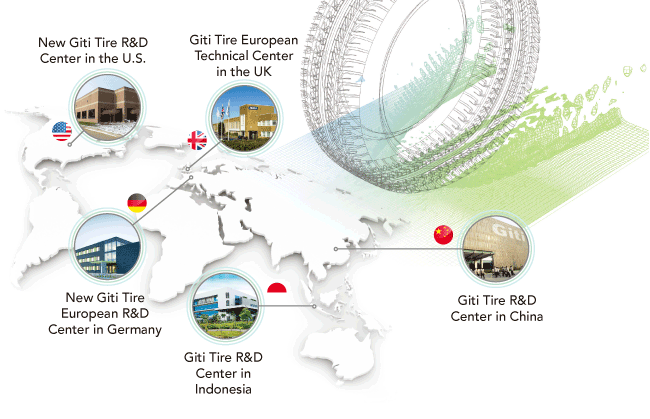 In 2013, Giti added two new R&D centers in the United States and Germany to its existing three centers in China, Indonesia, and the United Kingdom, further improving R&D capabilities around the world. With a team of more than 600 experienced R&D engineers working closely throughout the five centers, Giti continues to enhance brand competitiveness and brand position.
In addition to conducting research and development, Giti also collaborates with leading research institutes and universities around the world.
International Experience with a Multinational Background

Giti's R&D personnel are made up of more than 20 different nationalities, creating a diverse atmosphere with cumulative knowledge and expertise. When combined with state-of-the-art tools and methods, Giti Tire is enabled to produce technology driven products for improved and sustainable profitability while driving new market opportunities.
Giti ETC (European Technical Center)
Giti has made a significant investment in a European tire testing facility, hosted at the internationally acclaimed MIRA Ltd Proving Ground (previously called Motor Industry Research Association) near Birmingham, UK. The ETC consists of a highly experienced tire testing and development staff, providing development and evaluation capacity to Giti Tire's R&D Centers globally.
Proving Grounds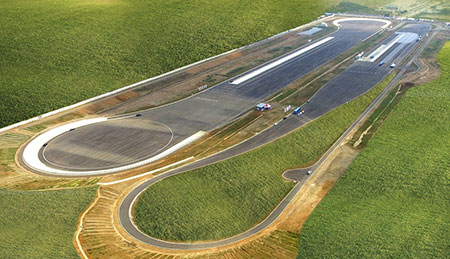 If indoor testing is successful, tires will be incorporated in one or more of the five Giti proving grounds located in China (Anhui and Taiwan), Indonesia, the United Kingdom, and Finland (for winter tires).
On the test tracks, skilled drivers put tires through the paces to measure:
Handling and Stability at High Speeds
Riding Comfort
Wet Handling
Braking and Cornering
Noise Levels (both inside the vehicle and outside)
Only after thoroughly testing these and other areas, the tire can be prepared for sale to consumers. When you purchase a brand produced by Giti, you can do so with confidence in the fact that it was born from one of the most strenuous R&D programs in the tire industry.